I know, the subject is a bit harsh, but it's well suited for all comments I get from my room-mates about eating oats. Oats is one of the food that I just love. I first started having oatmeal three years ago when I came across many articles on the net. I felt like, it was made for me! Why? It's simple, easy to prepare, healthy.
Believe it or not with very little or no exercise I was able to cut down all fat and lose weight just by controlling eating habits. Needless to say one of the main ingredients (and the only one for sometime) being oats!
For all those who read this subject line with the third word first, go look at yourself in the mirror!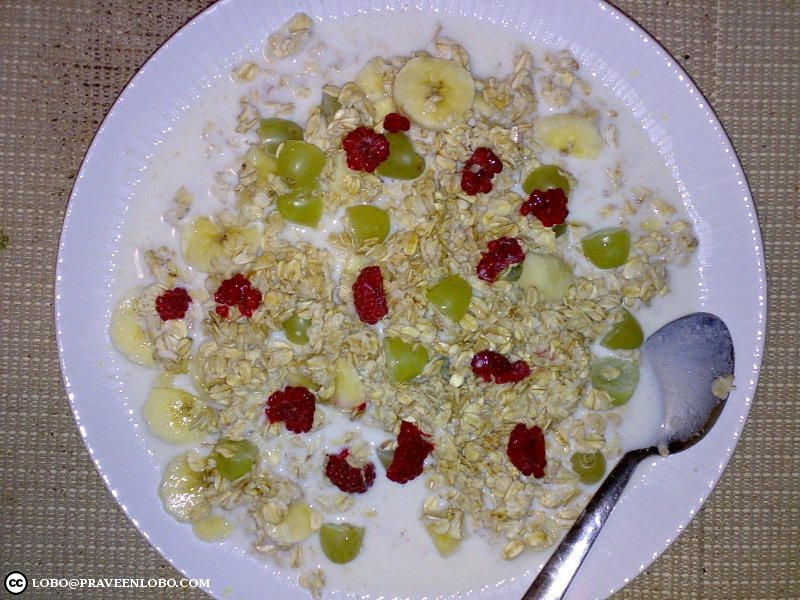 In case you want to know, I like Quaker Oats Old Fashioned; I never add sugar; once in a while, I use honey.
By the way, I'm observing vegetarianism for the next one week! On an average, I eat non-veg every single day. As far as I remember, I have never stayed more than two days at a stretch without eating non-veg food in my entire life!